Hot Flash & Charlie, 3/20/19
Red Collar Girl at 12 days.Her eyes opened first.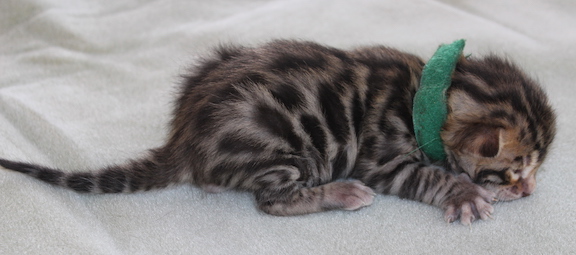 Yellow Collar girl, 12 days old.
Grey Collar Girl, 12 days. Still working on those eyes. Good girl, no hurry.
Black Collar Boy, 23 days old. Looks like glitter on him. On hold.
And finally, Green Collar boy at 23 days. Taking time out from charging around. On hold.
Beauty & Henry, 3/20/2019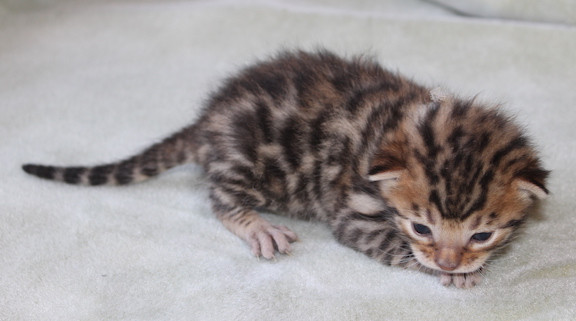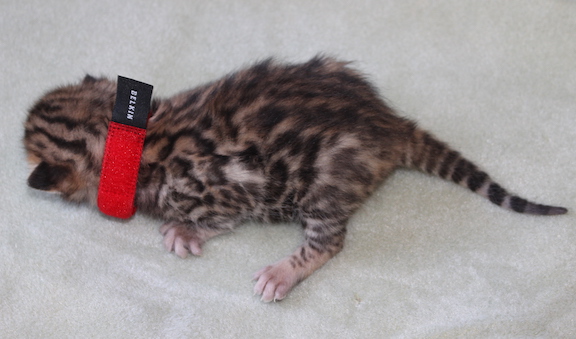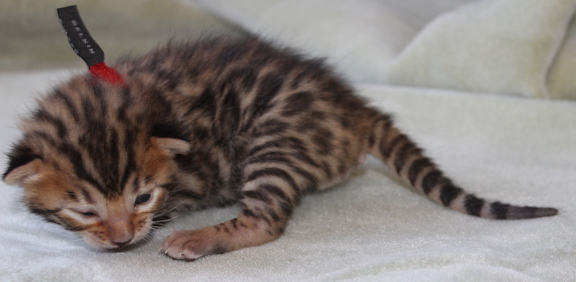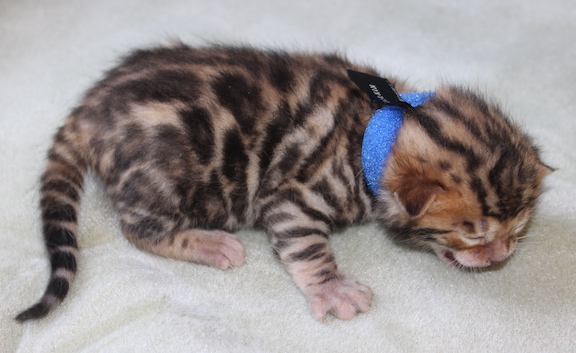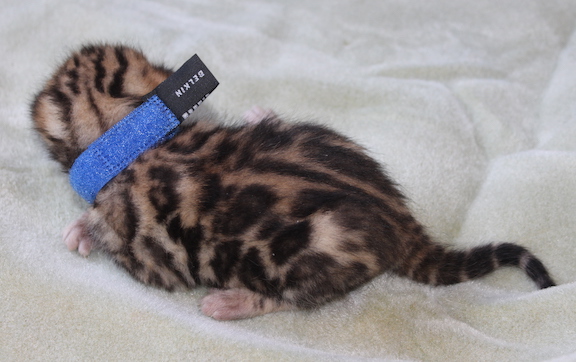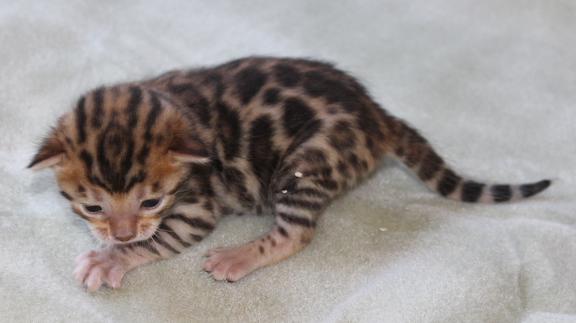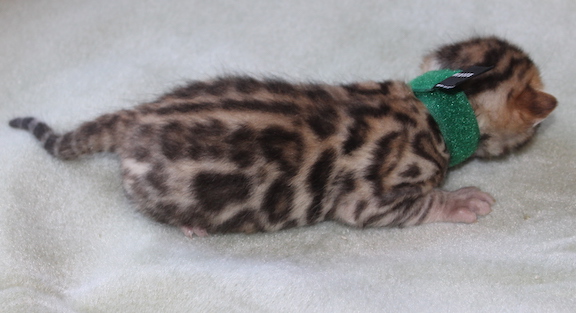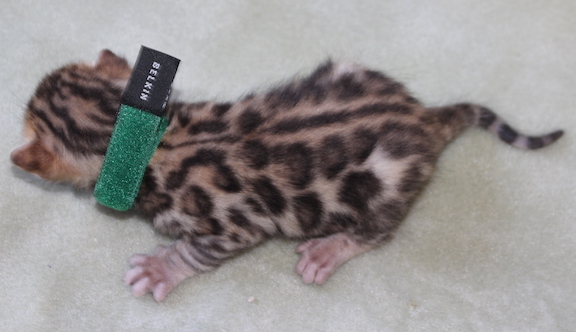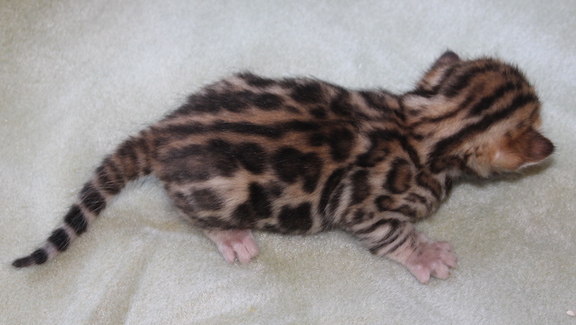 Grey Collar Boy at 12 days. He has the eye thing down pat. He's available.
Yellow Collar boy at 12 days. Beautiful rosettes. He's not going to Disneyland, he's going to Bengaland.
Red Collar Boy is still working on those eyes. 12 days old here and he'll have it down by tomorrow. He's going to live with Maysoon.
Blue Collar Boy has the eye thing and rosettes. Good boy. He's going to live with Stephanie.
Green Collar Boy is more golden. Available.
And Pretty Little Girl is definitely a girl. She is on hold.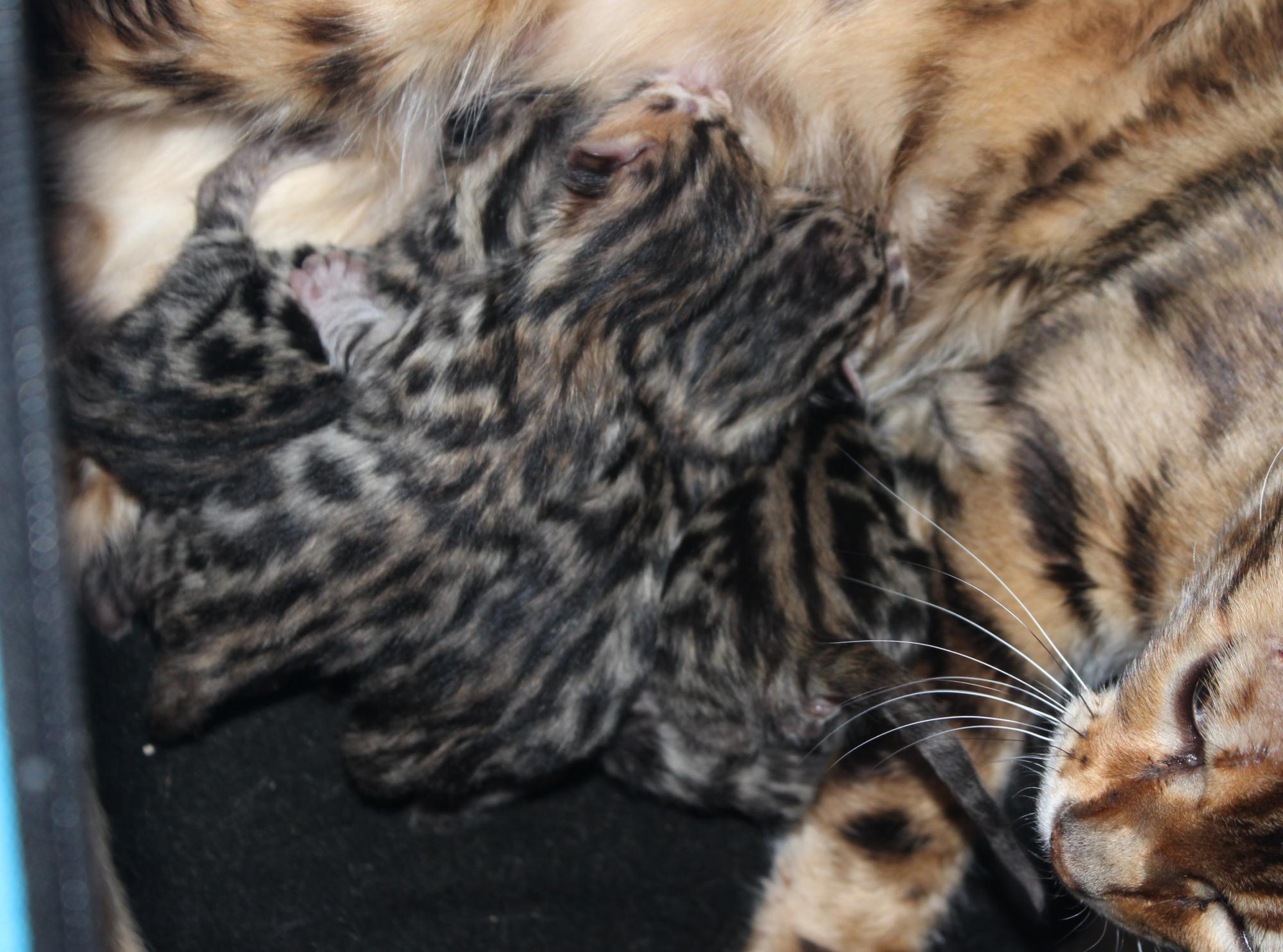 Here she is at 23 days Available.
And at 23 days Great contrast, big rosettes. Available.
She got the eye thing. Here she is at 23 days. Available