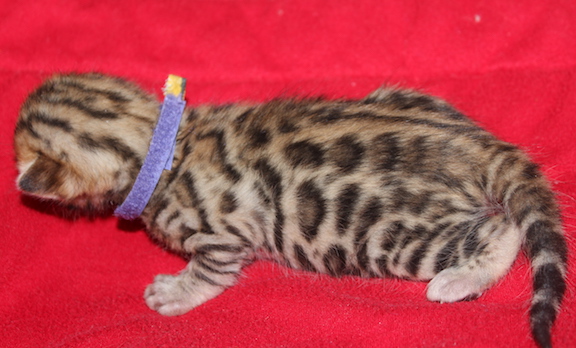 Papillon rescuing her boy from the photoshoot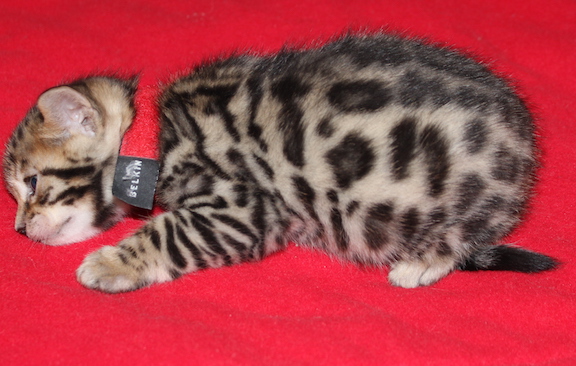 Spot & Pepin, born February 13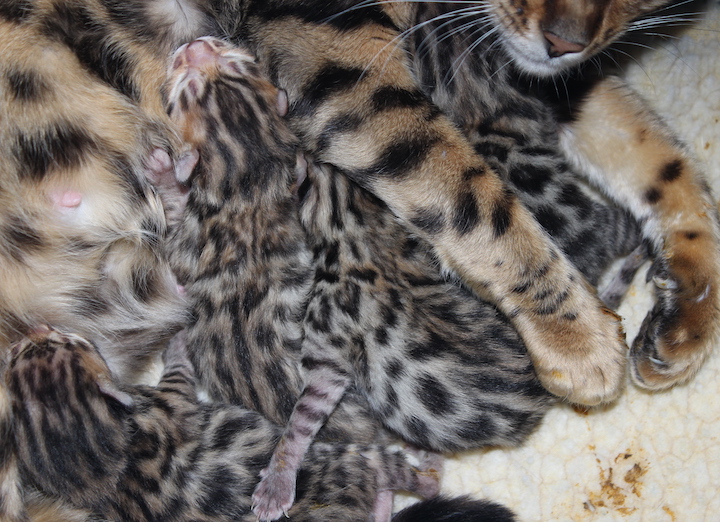 On 2/15/19, I went to the gym at 11:00 and returned at 12:30 to find Spot with FOUR kittens. Usually when a birth is delayed that long the kitten doesn't survive; not only did this one survive, but I can't tell which one it is, except that it's one of the boys. These kittens are all promised.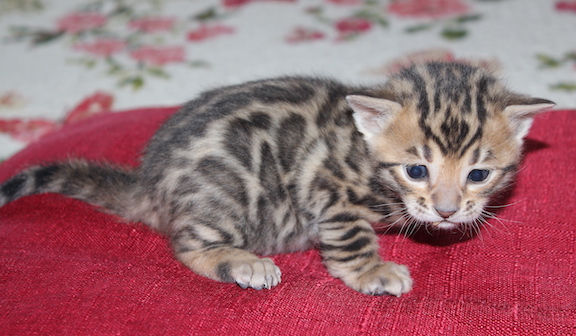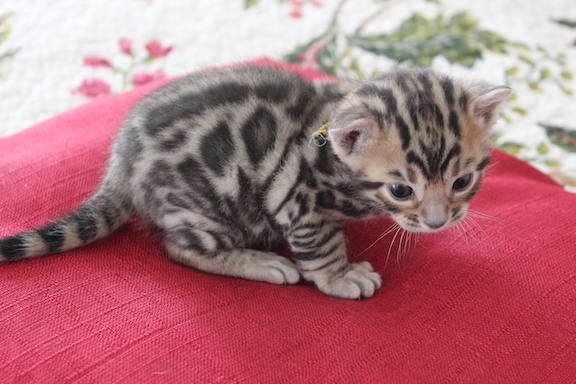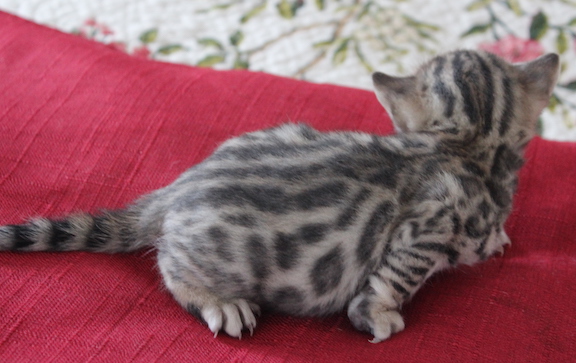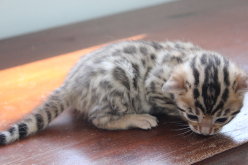 Blue Collar boy. He is going to live with another Anjou cat at Stephen's
Yellow Collar boy is going to live with Conrad's family.
This litte guy is joining another Anjou cat at the O'Meara's.
And the only girl is going to live with Maysoon
It was quite a day. Looks like 4 boys and one girl.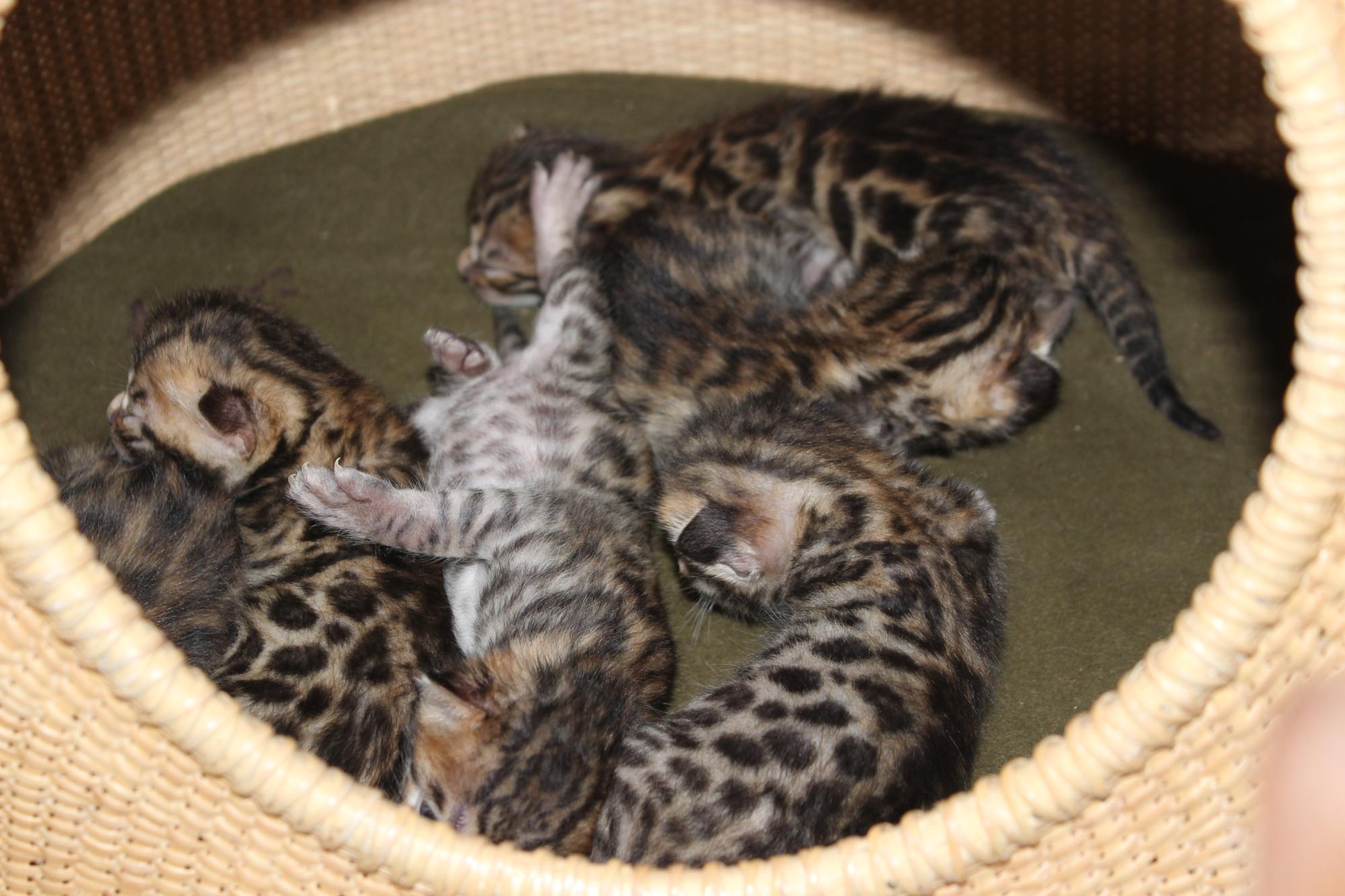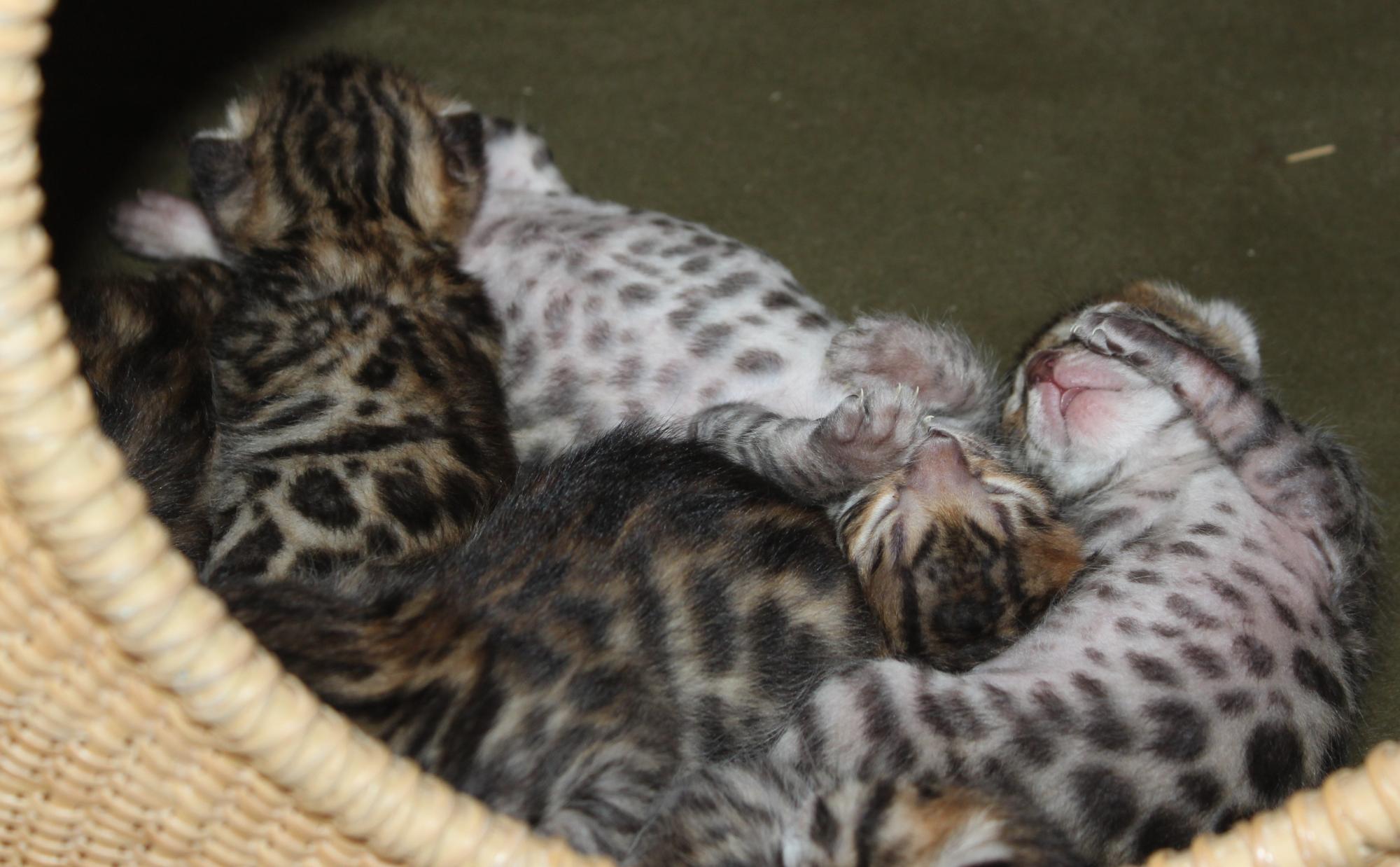 Looks like 5 girls and one boy. Oh boy. Here they are on March 20, at 10 days.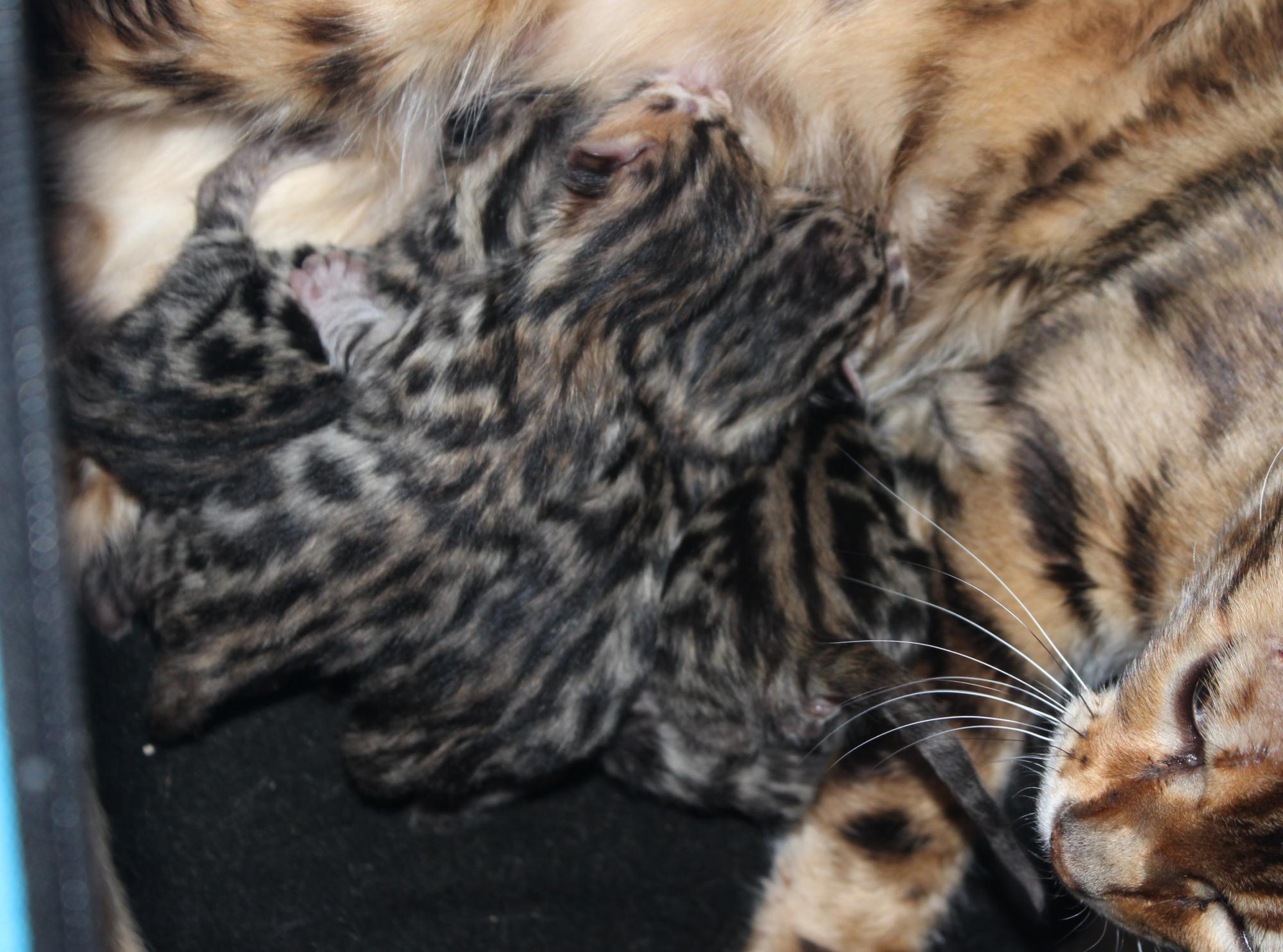 Six kittens, born rosetted. Above they're 2 days old.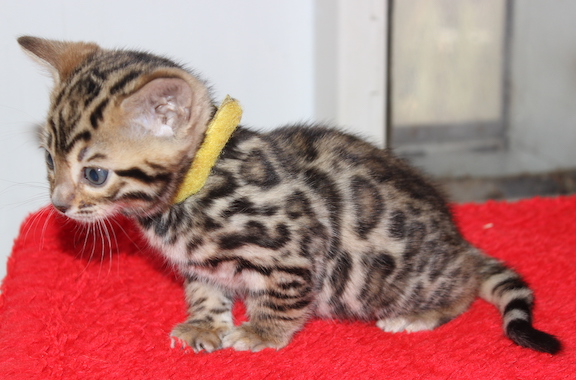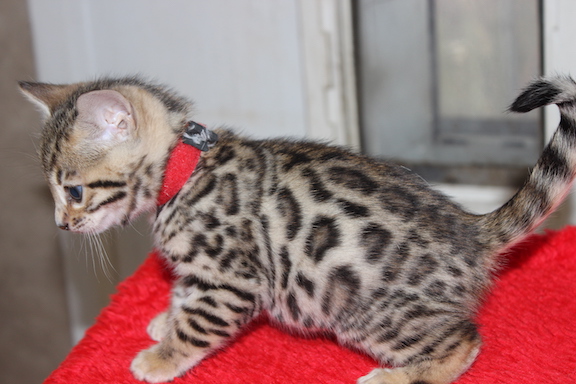 Photos below were taken on March 22, when kittens were 5 weeks 2 days old. Except, of course, for one boy.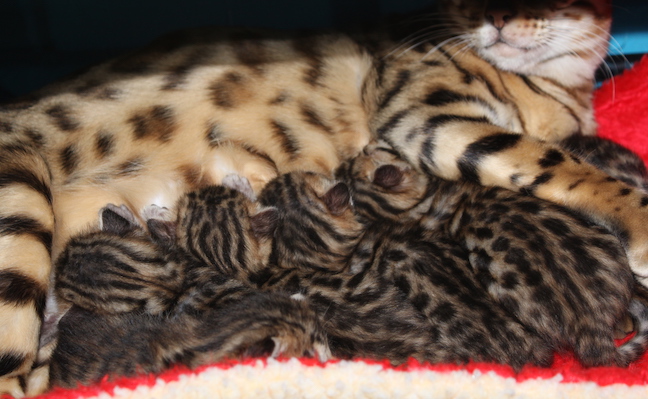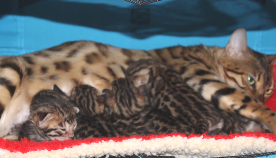 Here they are at 12 days. I included the photo on the right and photoshopped it to lighten it so you could see the little face on the lower left. These are gorgeous kittens
Hot Flash & Charlie, March 20
On 2/13/19, there were 2 boys and a girl