Spot and Charlie produced one kitten on August 29th. He's 7 1/2 weeks old below. He is going to live with Nicole's family.
Yellow Collar girl at 3 weeks. Available as pet or show/breeder.
On June 4, Priscilla gave birth to 4 gorgeous kittens 2 boys and 2 girls.
Sweetheart and Magnus Effect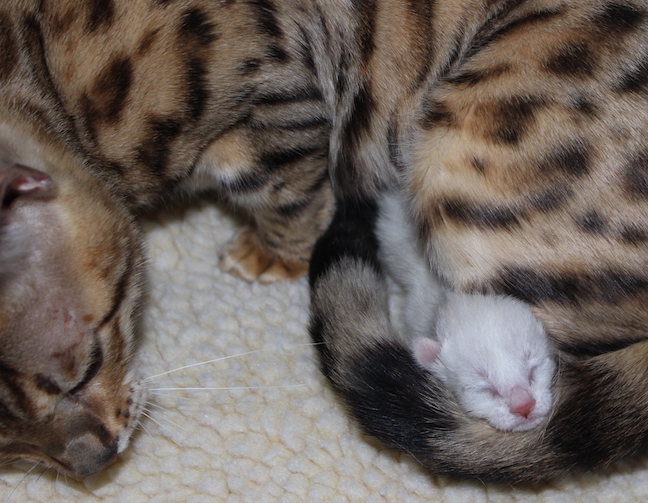 Wonderful girl kitten born June 9th.
Sweetheart had a bit of a meltdown and Priscilla is fostering her baby so she's now caring for 5 kittens
Blue Collar Boy at 11 days.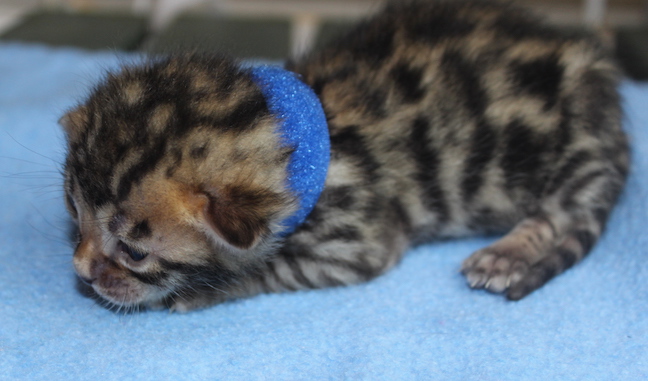 All of these kittens have been promised
Black Collar Boy at 11 days
Grey Collar Girl at 11 days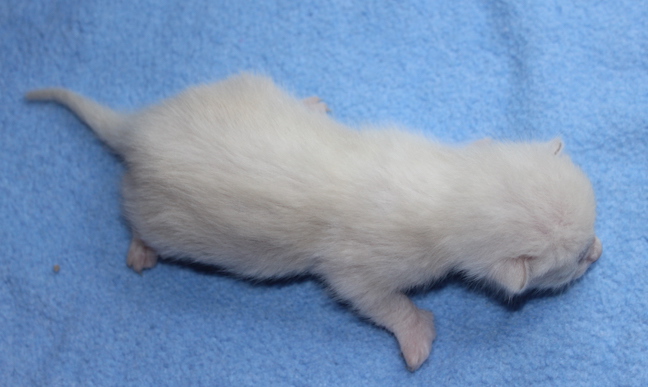 Sweetheart's girl at 6 days.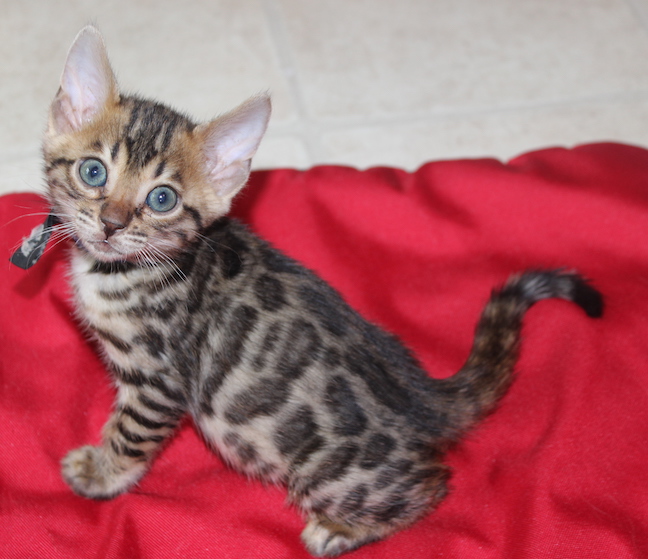 And here he is at 6 weeks. How about those rosettes.
And here he is at 6 weeks, refusing to sit still for his picture.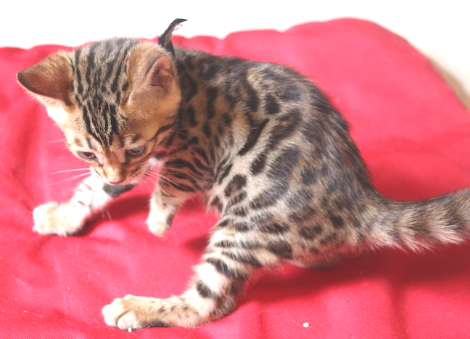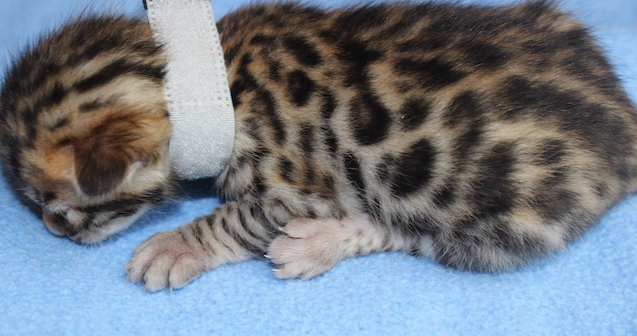 Yellow Collar Girl at 11 days
And at 6 weeks. She was too busy exploring to let me get her other side but it's just as pretty.
Sweetheart's snow marble girl at about 7 weeks. As she matures her pattern will get darker and will "open up."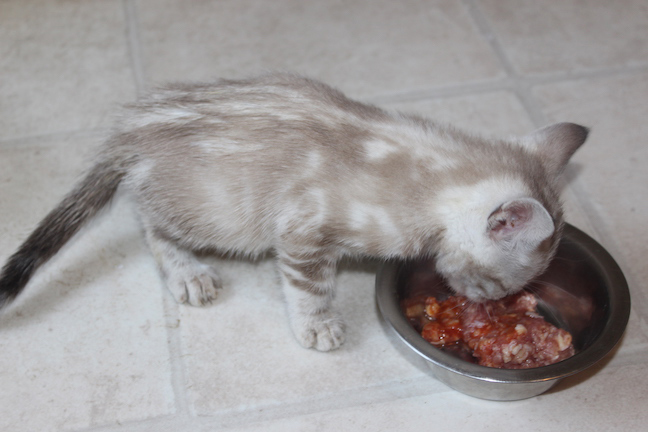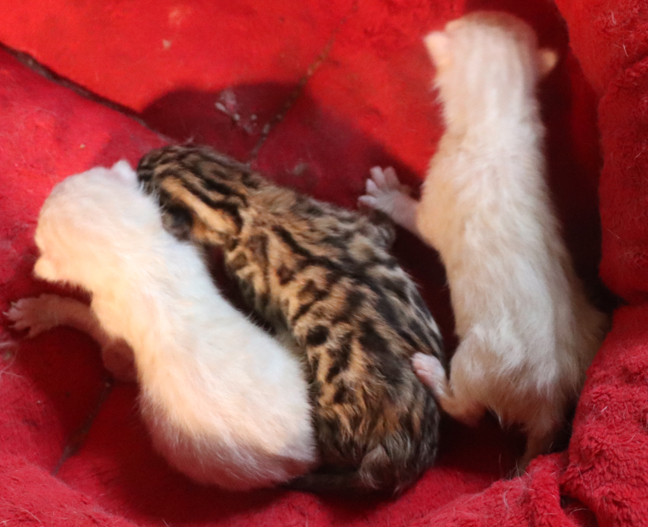 On August 2, Coeur presented us with 3 kittens, compliments of Charlie. Looks like 2 boys (one brown, one white) and one snow girl. The snow girl is promised.