On July 29th Priscilla presented us with this gorgeous boy, courtesy of Henry. We think he's something special. Photos are at 6 days. More when he opens his eyes.
And here he is with his snuggle kitty, which provides heat and a heartbeat to a singleton kitten so he does not suffer anxiety when his Mum takes a time out. See my links page for more information.
He's almost 3 weeks old here. Not yet ready to leave the nest. I don't know when I've seen a prettier kitten. I'm putting him "on hold" because I might keep him here.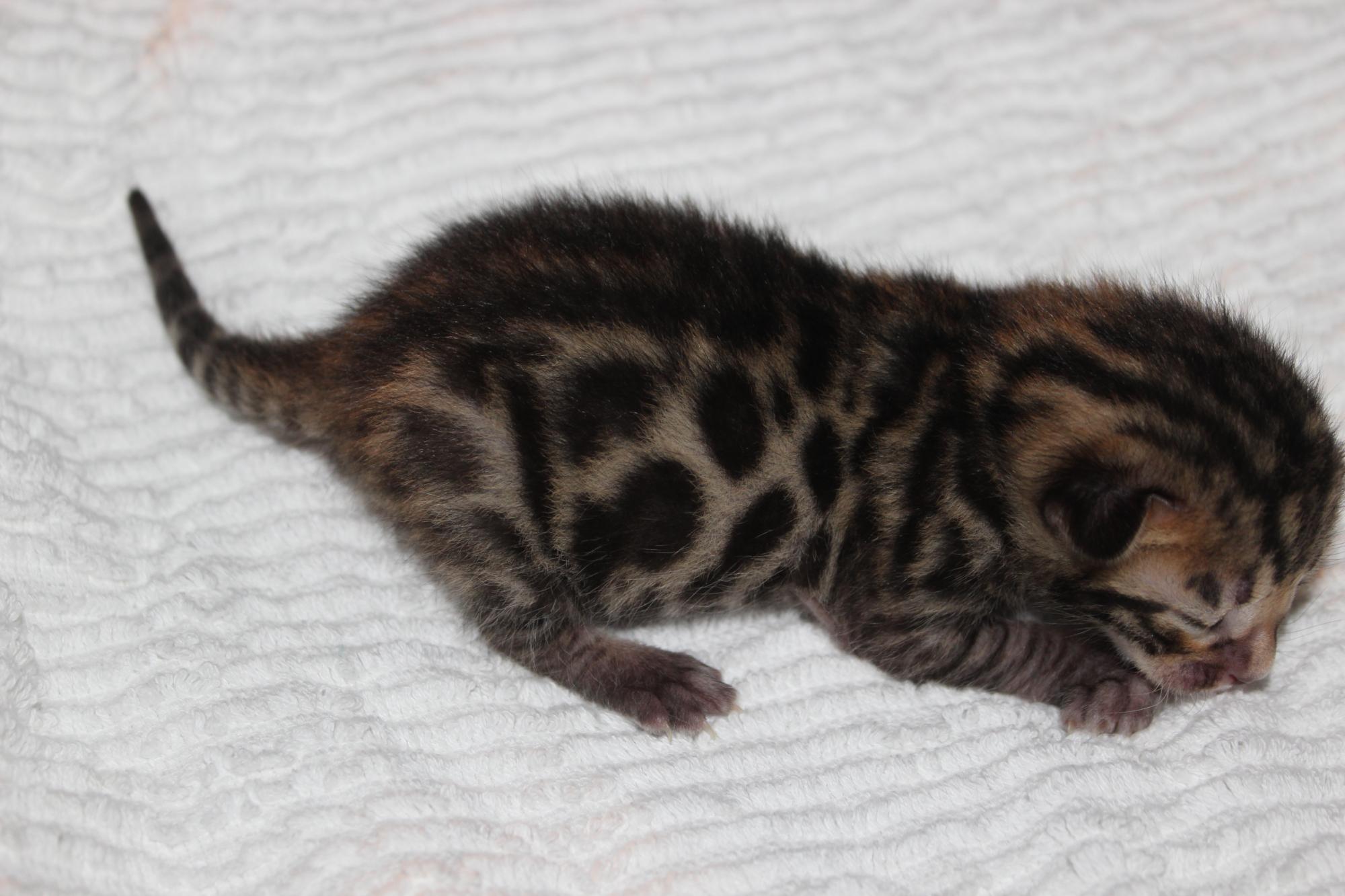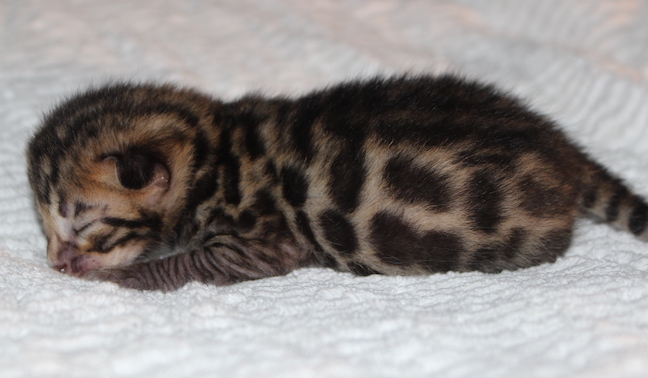 He was 4 weeks old yesterday and beginning to show interest in things outside of the nest.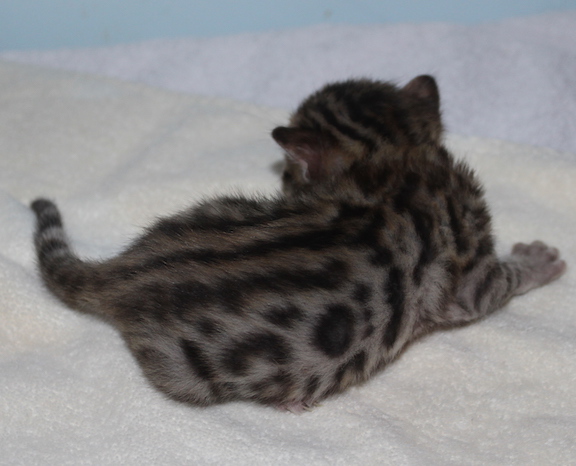 Spot and Charlie produced one kitten on August 29th. He's quite contented on his Snuggle Kitty when Mum has a walkabout.
Here he is at 18 days. Strong, active little guy