Spot and Charlie produced one kitten on August 29th. He's 7 1/2 weeks old below. He is going to live with Nicole's family.
Yellow Collar girl at 3 weeks. Available as pet or show/breeder.
And at 6 weeks. She was too busy exploring to let me get her other side but it's just as pretty.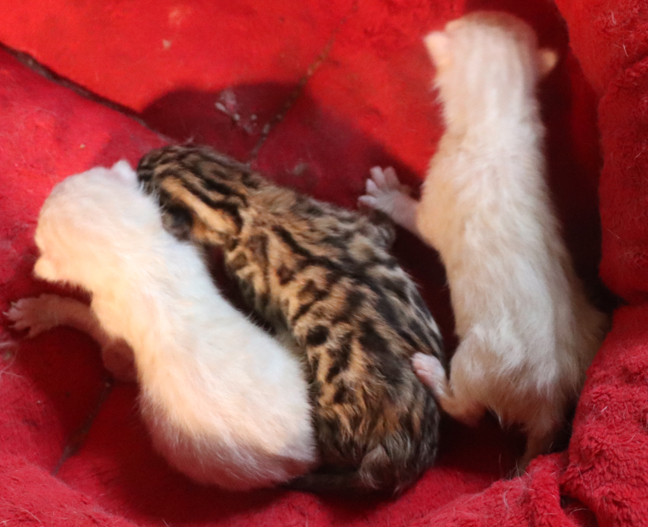 On August 2, Coeur presented us with 3 kittens, compliments of Charlie. Two boys (one brown, one white) and one snow girl.
All of these kittens have homes.
Spotted snow boy at 13 days.

And another boy at 13 days.

This sweetheart is Coeur and Charlie's girl at 13 days.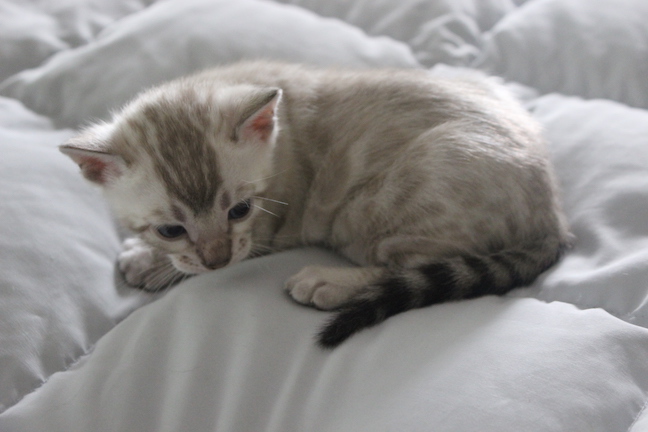 And here he is at 24 days, with wonderful rosettes. He's promised.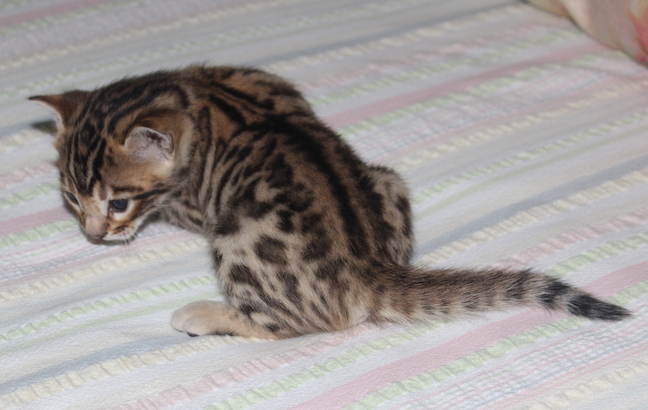 Here he is at 24 days. Beginning to wander. He's sold. I may regret it.
She's 24 days here. If I didn't have her sister from another litter, I'd keep her. But she's promised