Spot and Charlie produced one kitten on August 29th. He's 7 1/2 weeks old below. He is going to live with Nicole's family.
Yellow Collar girl at 3 weeks. Available as pet or show/breeder.
They're here! On May 18th, Beauty presented us with 6 gorgeous kittens, compliments of Henry. 5 boys and 1 girl.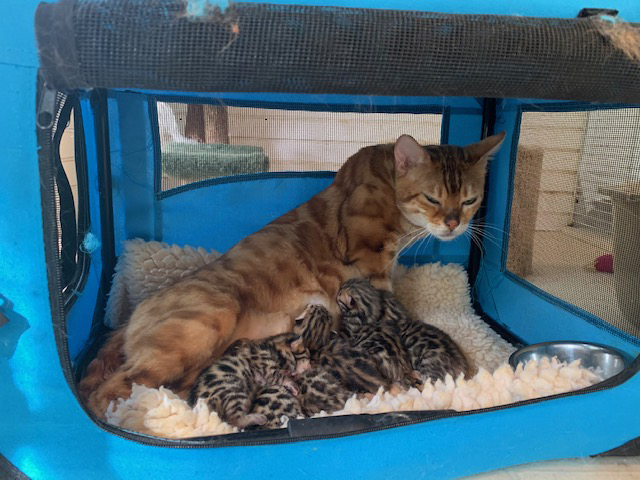 Yes she looks dazed. The kittens are only a few hours old here. They are all promised.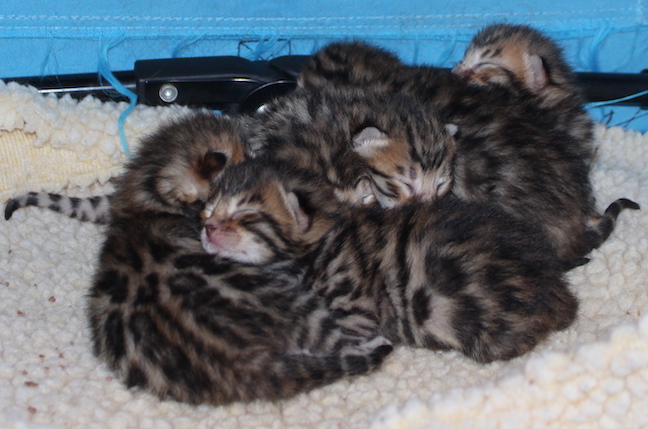 May 22. Big, robust kittens.
Wow! 7 kittens born May 21, probably 3 girls and 4 boys, all looking vigorous. All of these kittens are spoken for. Individual photos in about a week.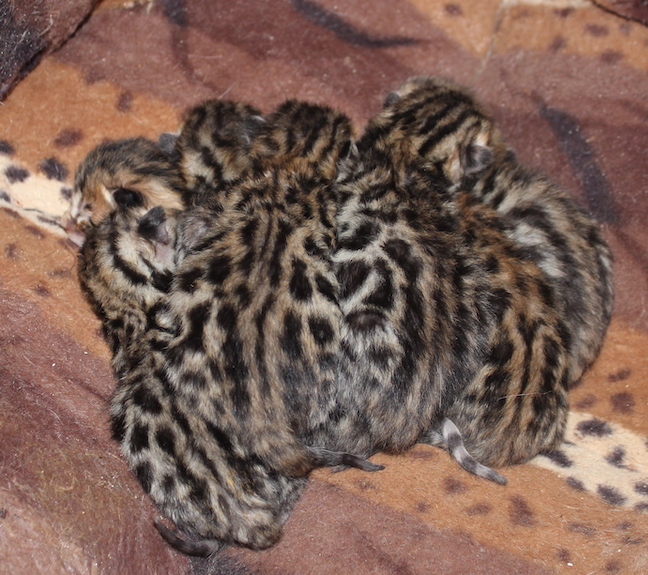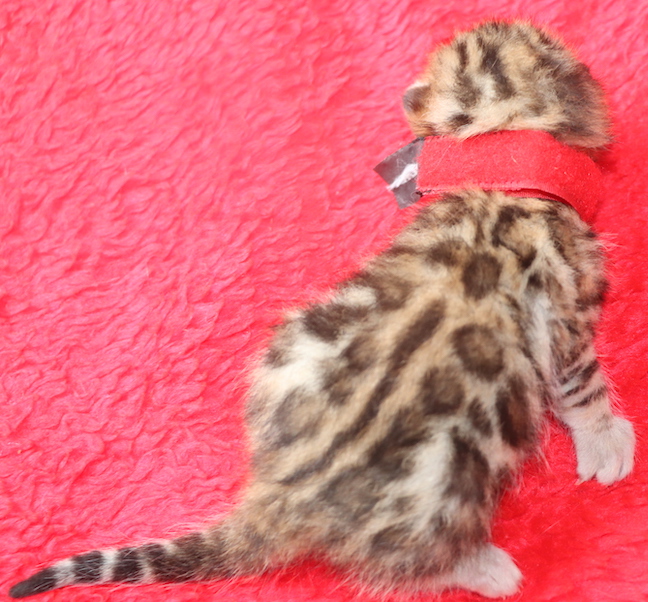 Red Collar Girl at 11 days. What a beauty. Her eyes look small because she's still working on getting them open. Good girl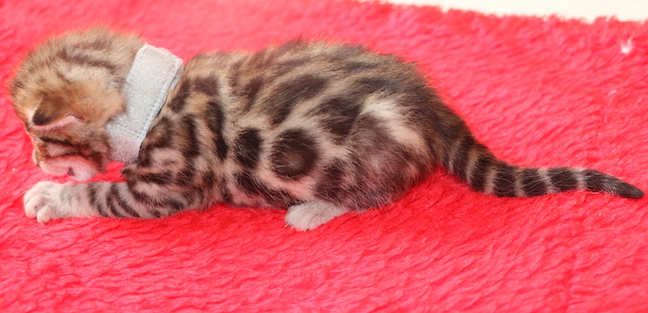 Grey Collar Boy at 11 days, still working on the eyes. And those are rosettes forming. He is going to live with Asma's family.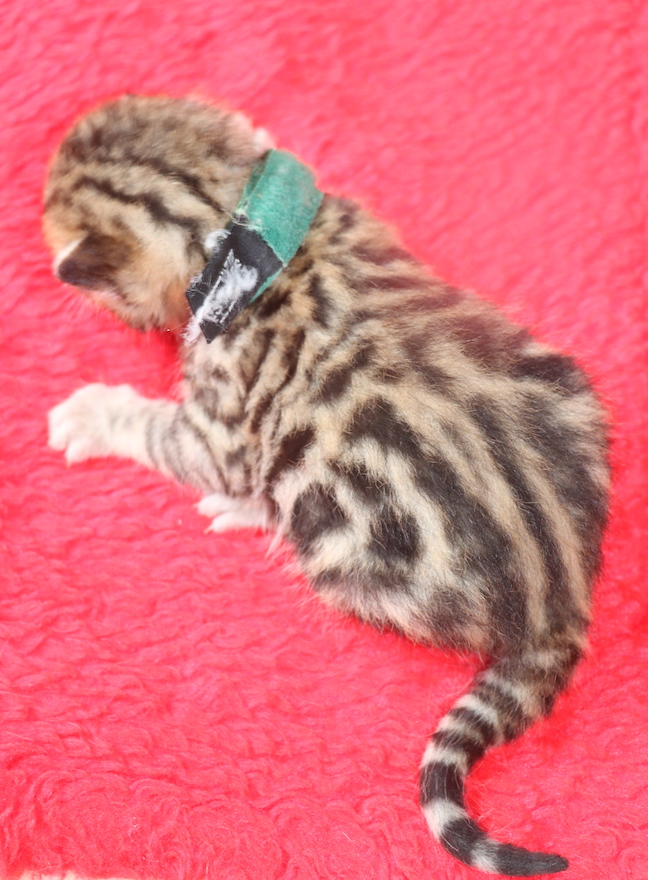 Green Collar boy has the eye thing down. Silky silky coat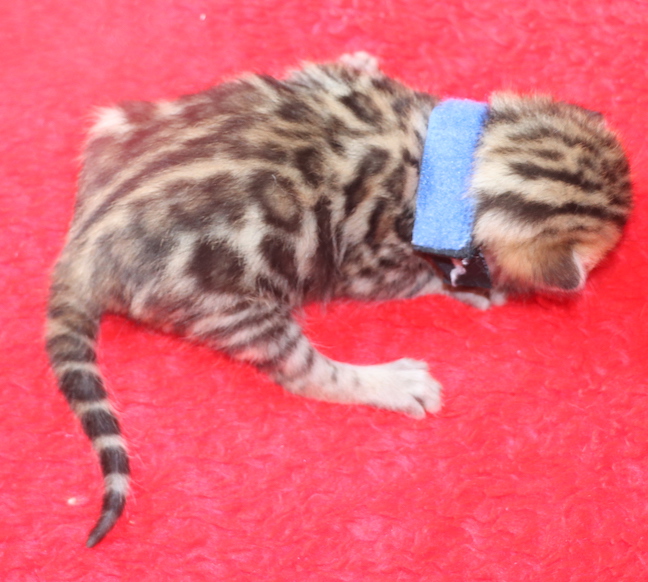 Blue Collar Boy. Rosetted already and a silky coat to die for.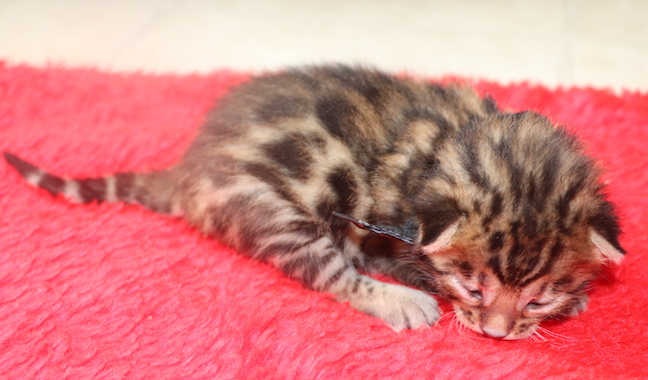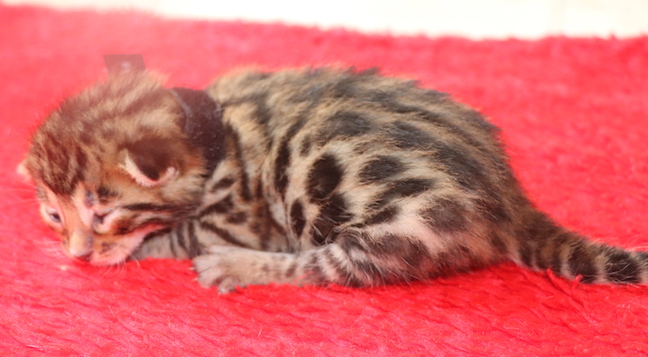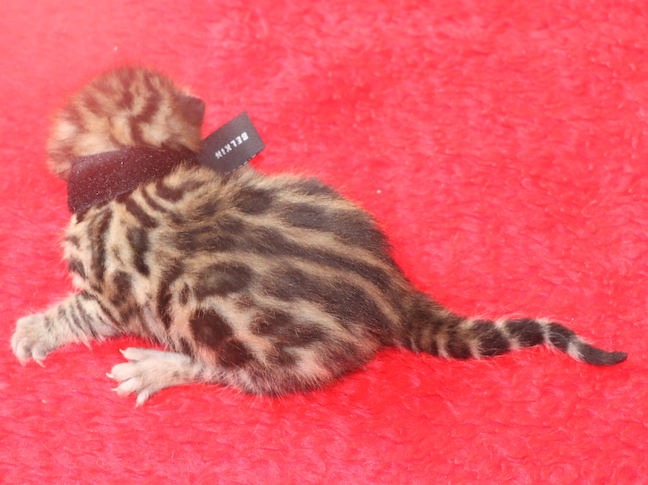 Black Collar Boy. Silky and great contrast.
Yellow Collar Boy at 11 days. Silky and rosetted. That's a camera flash problem in the big photo.