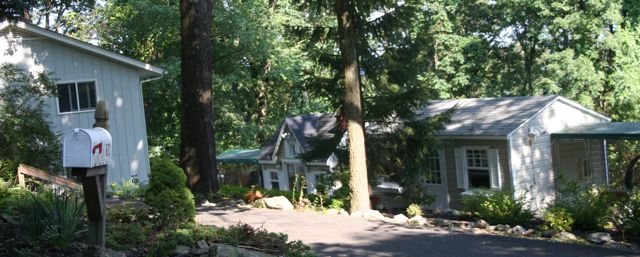 THIS is a Bengal
Anjou Simba
photo by Igor Balon
We are proud that we are licensed by the US Department of Agriculture. The license allows us to sell pets over the internet and to ship them without the owner's having to see them in person.
AnjouBengals is a small cattery in West Central New Jersey. We breed for a wild look, sweet disposition, and above all, good health. Our breeders are regularly scanned for HCM and are all PKD negative. Our kittens are handled daily and are well socialized. Bengals make active and loving pets.
I'm Vicki Jeffers and you can reach me at (908) 832 6679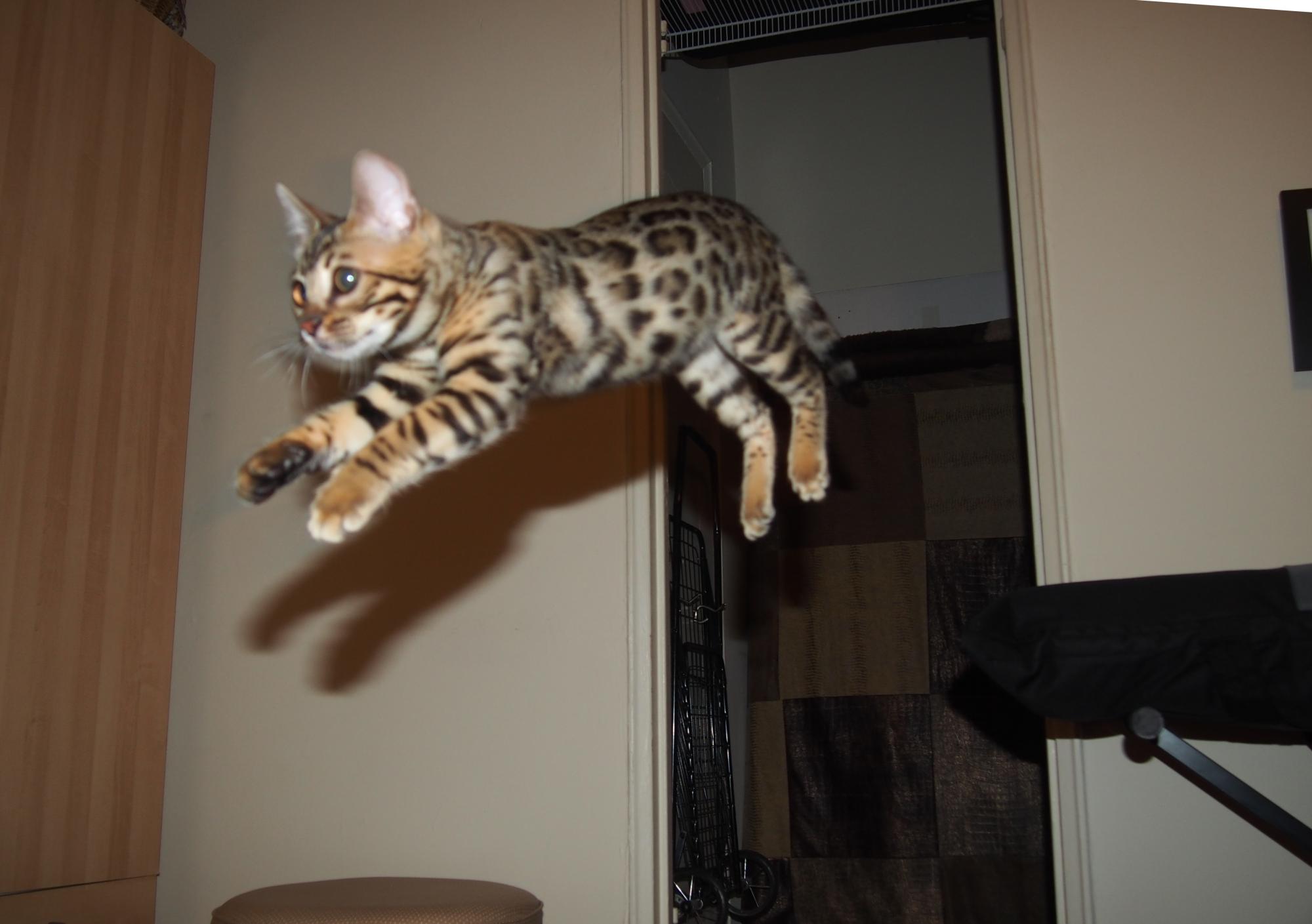 We had a lot of fun being photographed by Animal Planet for the original "Too Cute," then a new adventure, the wonderful cats of Anjou on YouTube's "Urban Animals Report Bengal Cats." And now here I am with Anthony at Meet the Breeds. Oh the places you'll go!
We are also licensed by the US Fish & Wildlife Service to import and export cats into and from the USA.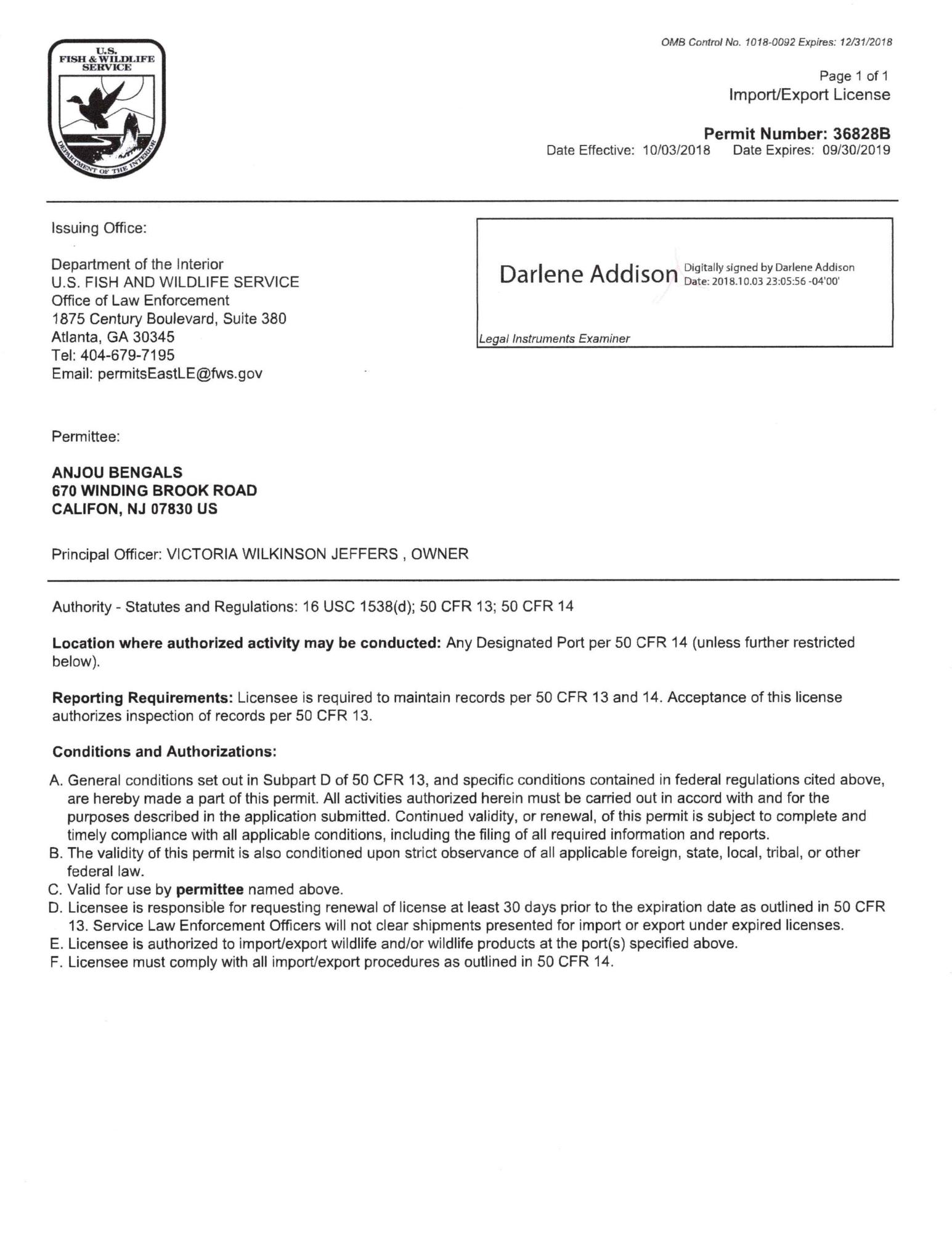 Welcome to AnjouBengals
The Bengal cat is a relatively new breed, descended from a hybrid mating between an Asian Leopard Cat and a domestic cat. Colors range from creamy white with tan spots to tan with black spots to white with black spots. There are, as well, black on black cats and blues. Patterns can be spotted, rosetted, or marbled. Bengals are an energetic, athletic breed and easily engage with humans.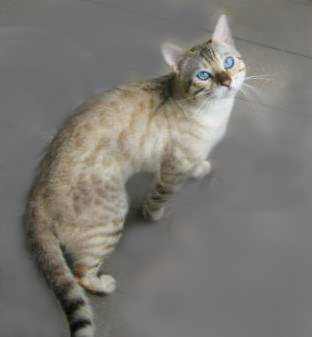 Junglebeat Le Prince Blanc of Anjou, "Joe"