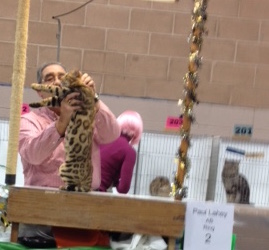 Henry at Allentown, January 2016
With Lisa Dickey, best shorthair cat, and with Paul Lahey, second best shorthair cat.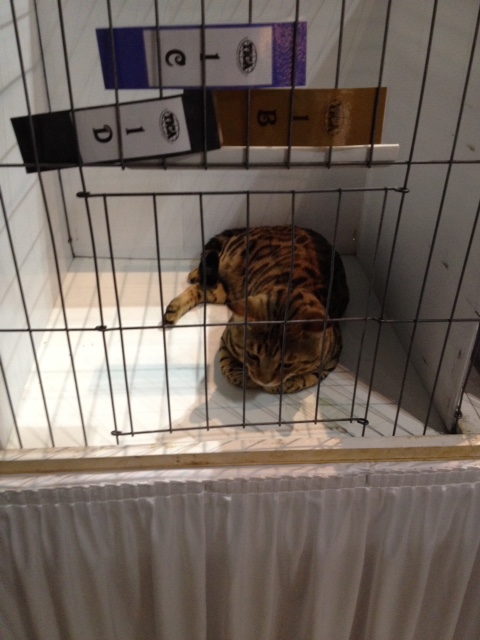 Henry got 10 finals at the Americats show in Hartford, November, 2016. He was Teresa Kempton's Best Cat which gave him his Supreme title.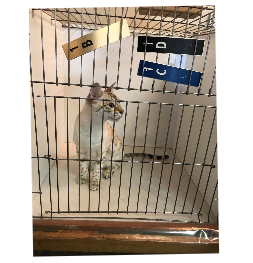 Elegant Jungletine Coeur DeLion of Anjou in her first adult show, Lehigh Valley, April 2018. Best of breed but no final.