Tailwinds Oliver SnowKing of Anjou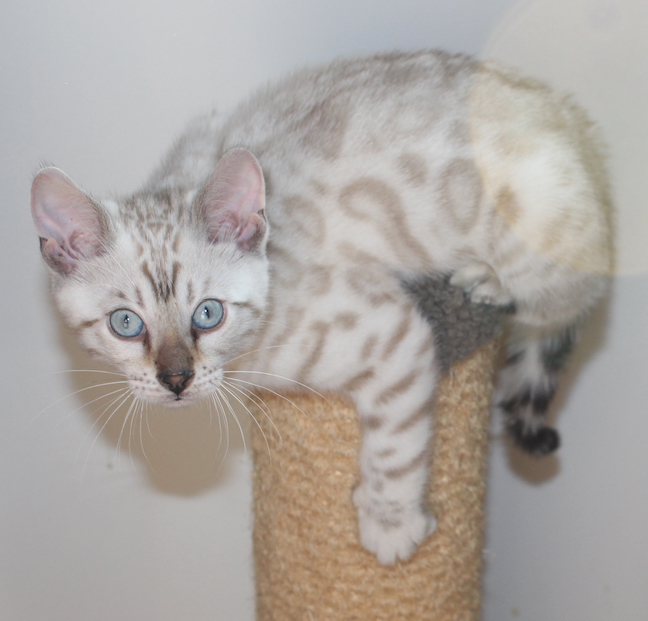 Oliver is 6 months old here--still a kitten. He is dense and muscular and sweet. Thank you Ginny Huckabee for this more than wonderful boy.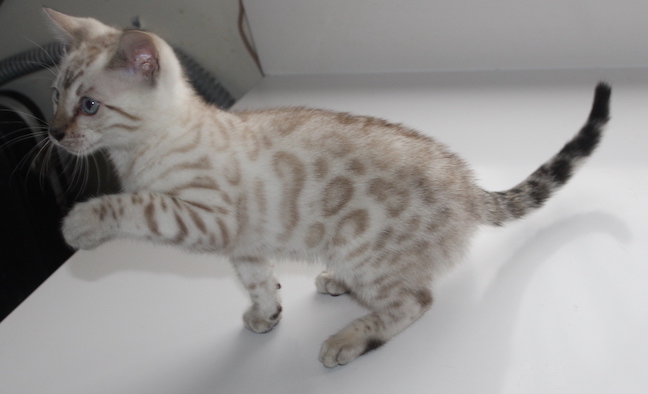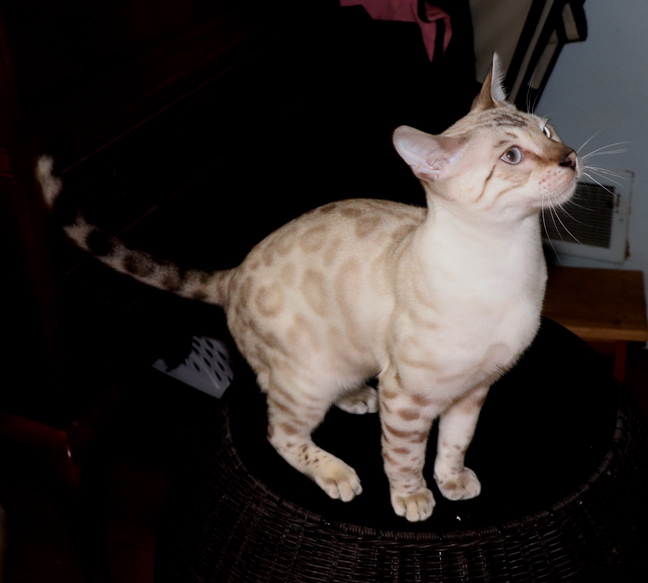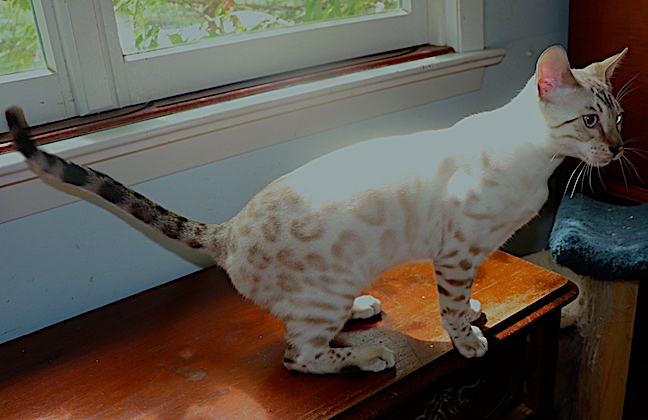 One breathtaking cat--he gets more beautiful every day. He's a bit of a troublemaker and lots of fun. Can't wait to see his kittens. Get to work Oliver.
Into everything. Wonderful wonderful Bengal.
Oliver, painted by my grandneice, Morgan Vaughan.

Oliver tested negative for HCM on 1/17/23 at Red Bank Animal Hospital by Carl Sammarco, BVSc,MRCVS, ACVIM